Live online
teaching jobs
Find online teaching opportunities, set your own rates and schedule, and choose the teaching gigs you take on!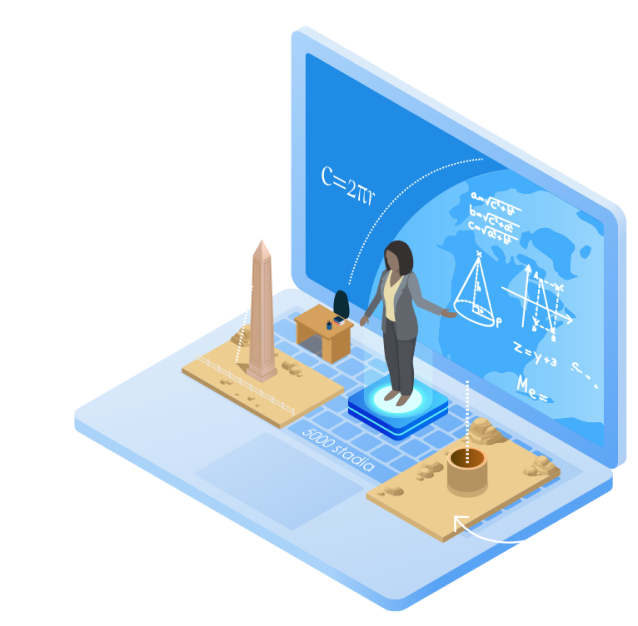 Why Teach with AllCourse?

AllCourse is a new marketplace matching schools with teachers to fill in for short-term vacancies, entire courses, or anything in between. Teaching can occur during school hours, after school, or for homeschooling.

Classes are live and online

Deliver live, online video instruction using the tools you're most comfortable with.

Set your own rates and schedule

Help schools fill short-term teaching vacancies — or create and teach full-length courses. Teach from home — or anywhere!

Teachers first

Other companies keep most of the revenue and treat teachers like employees. With AllCourse, teachers keep 85% of the revenue.

How It Works

Create your free teacher profile to be eligible for online teaching opportunities.

Build a profile

Create a free profile listing your experience, certification areas, hourly rate, and any courses you would like to teach.

Get opportunities

Administrators and parents browse courses and teacher profiles. If your profile matches their staffing needs, they'll reach out to you.

Teach and earn!

AllCourse will help promote you and your courses to school administrators and parents. You can teach hourly or teach an entire course!

Teaching with AllCourse

Ready to get started with AllCourse?

1. Build a profile

Answer a few questions and create a free profile in minutes.

2. List courses

List courses you want to teach and set your desired terms and schedule.

3. We promote you

We'll match you with jobs that you're a good fit for. You'll talk directly to school administrators to discuss details.

4. Teach and earn

Deliver live, online video instruction using the tools you're most comfortable with and the curriculum you and the administrator agree on.

5. Earn even more by referring colleagues

Earn the first $200 in AllCourse service fees generated by any teacher you refer (or $400 per school administrator). See details.

6. Find free materials

Our amazing on-staff teachers are using cutting-edge AI to create a vast directory of FREE learning resources.

AllCourse teaching is for you if:

You're a state-certified teacher or have classroom teaching experience

You want a flexible schedule that allows you to teach from home (or anywhere!)

You're able to engage with students over live online instruction

Join Our Teachers

Create your free profile to join our network of certified teachers.

It's free to create a profile on AllCourse

Sign up for free to be eligible for online teaching jobs.