How AllCourse Can Solve Teacher Shortages and Credit Recovery Challenges in Your District
By T. Trent Gegax, former Newsweek correspondent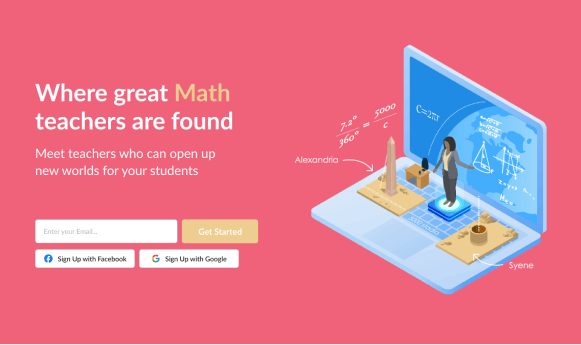 Noelle Mador has licenses in Special Education and Elementary Education. The New Jersey native is also licensed to teach in Texas and will soon add a Virginia license. She has taught online since 2003, making her one of the earliest full-time online teachers in America.
"I had a child with special needs," Mador said. I had to homeschool my son because he was slipping through the cracks in school. I signed him up with an online school while I was teaching online at the same time. Online school was great for our family. He was really able to focus."
Noelle has recently joined a new service called AllCourse, an online marketplace linking schools with credentialed teachers delivering for-credit online schoolwork.
AllCourse helps schools quickly fill teacher vacancies and expand course offerings. Schools can post jobs with specific criteria and every AllCourse teacher who is an exact match is automatically alerted. And school administrators can browse teacher profiles or search for teachers using an array of precise search filters.
Schools can also create their own storefronts and make their teachers' courses available to other schools – either for free or for a fee.
"There's definitely a lot of classroom teacher shortages in my state," said Rosciel Doctama, a teacher from Maricopa County, Ariz. She sees AllCourse as an obvious solution to persistent teacher shortages.
Some teachers prefer to teach online — and believe it minimizes behavioral and other problems. Steven Getz, an AP History teacher from South Carolina, said
"I like teaching online way better. Today's classrooms are crumbling. Teachers are struggling. Young teachers coming out of college are idealistic and want to try all these learning techniques and then they get in there and find students are swearing in class, talking constantly, and so on. But these behavior issues go away in online class because the students aren't distracting each other or performing for each other."
Robert Avossa, former Superintendent of Schools for Palm Beach County, Fla. and Fulton County, Ga., echoes that sentiment.
"Schools today are facing myriad challenges — from teacher shortages to pandemic-related student learning losses. By providing a network of on-demand online teachers, AllCourse can help reduce teacher vacancies and operating pressures on schools. But I think it could help in some unexpected ways as well, such as improving options for at-home learning and responses to student behavioral issues."
AllCourse was founded in 2022 by José Ferreira, an edtech veteran who helped reimagine Kaplan Test Prep in the 1990s and more recently founded adaptive learning pioneer, Knewton (acquired by Wiley in 2019), and autograding pioneer, Bakpax (acquired by Teachers Pay Teachers in 2021).
"José may have the most insightful and creative mind I've come across in decades in the world of education," said Andrew Rosen, CEO of Kaplan Inc. "He sees opportunities and patterns that no one has seen before – and then figures out how to leverage technology in ways that make learning faster and more convenient for students, teachers, and systems."
In addition to its marketplace of online teachers, AllCourse is also building a directory of free educational content. Their team of teachers finds, tags, and summarizes all the best free resources from around the web, so that teachers, schools, parents, and students can quickly find exactly what they're looking for using AllCourse search filters — and know that it's been reviewed by a U.S. K12 teacher.
"We want to be the place that makes life easier for teachers and school administrators," Ferreira said. "Need high-quality free content? We've got you. Are you a teacher who wants to find online teaching opportunities? Or maybe you're an admin who needs great teachers who can plug and play instantly for your students? We've got you covered there too."
AllCourse's model is very different from that of course provider companies who create the content and keep most of the revenue. 85% of AllCourse revenue goes to the teacher or school offering the course.
"Our idea is simple," Ferreira said. "Provide a service connecting schools with great online teachers, and then let them keep almost all the value they create. What kind of energies, motivations, and efficiencies would that liberate?"